New Edited Ancient Sets Coming!!!
Unlike the old ancient sets, these new sets required all 5 items full set to activated the ancient options (except MG's items), and all option can be modified as you wish. Please comment below to tell us how would you like the new ancient set options should be. Thank you!
Nhằm mục đích tạo thêm sự mới lạ , chúng tôi sẽ thêm vào các Set Ancient mới. Set Ancient sắp cập nhật , tính năng cũng sẽ thay đổi.
Tất cả các Set dưới đây bao gồm Nón + Áo + Quần + Tay + Chân ( trừ MG ko nón và RF ko tay )
Để kích hoạt cả Set Ancient bạn cần có đủ 1 bộ . Sẽ không như bản gốc Webzen cũ. Xin hãy góp ý để chúng tôi hoàn thiện hơn các Set thần dưới đây .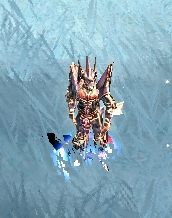 ♛Mahes Black Dragon :
Blade Knight
Double Damage Rate +15%
Ignore Enemy's Defense +6%
Increase Defense when using Shield weapons +30%
Increase Excellent Damage Rate +15%
Increase Critical Damage Rate +15%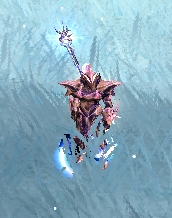 ♛Bes Eclipse :
Dark Wizard
Double Damage Rate +15%
Increase Wizardry Damage +50%
Ignore Enemy's Defense +6%
Increase Excellent Damage Rate +15%
Increase Critical Damage Rate +15%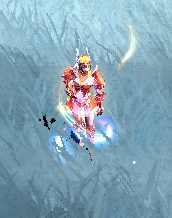 ♛Serket Iris :
Elf
Increase Damage +255
Ignore Enemy's Defense +6%
Double Damage Rate +18%
Increase Excellent Damage Rate +18%
Increase Critical Damage Rate +18%
♛Apis Valiant
Magic Gladiator
Increase damage when using two handed weapons +30%
Increase Excellent Damage Rate +15%
Increase Critical Damage Rate +15%
Ignore Enemy's Defense +6%
Double Damage Rate +15%
♛Hapy Ancient
Summoner
Double Damage Rate +18%
Ignore Enemy's Defense +6%
Increase Defense +255
Increase Excellent Damage Rate +18%
Increase Critical Damage Rate +18%
♛Khons Dark Steel
Dark Lord
Increase Strength +255
Increase Excellent Damage Rate +18%
Increase Critical Damage Rate +18%
Ignore Enemy's Defense +6%
Double Damage Rate +18%
♛Horus Holy Storm
Rage Fighter
Increase Excellent Damage Rate +18%
Increase Critical Damage Rate +18%
Increase Skill Damage +600
Double Damage Rate +18%
Ignore Enemy's Defense +6%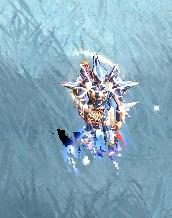 ♛Bragi Dark Phoenix
Blade Knight
Increase Skill Damage +255
Increase Damage +255
Increase Critical Damage +255
Increase Excellent Damage +255
Increase Excellent Damage Rate +20%
Increase Critical Damage Rate +20%
Double Damage Rate +20%
Ignore Enemy's Defense +7%
Increase used Sword Damage +30%
Increase Defense when using Shield weapons +20%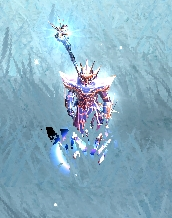 ♛Alvis Grand Soul
Soul Master
Increase Skill Damage +255
Increase Damage +255
Increase Critical Damage +255
Increase Excellent Damage +255
Increase Excellent Damage Rate +20%
Increase Critical Damage Rate +20%
Double Damage Rate +20%
Ignore Enemy's Defense +7%
Increase Wizardry Damage +30%
Increase Defense when using Shield weapons +20%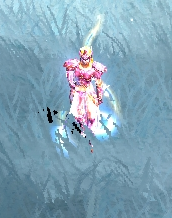 ♛Frigg Holy Spirit
Muse Elf
Increase Skill Damage +255
Increase Damage +255
Increase Critical Damage +255
Increase Excellent Damage +255
Increase Excellent Damage Rate +20%
Increase Critical Damage Rate +20%
Double Damage Rate +20%
Ignore Enemy's Defense +7%
Increase Skill Damage +255
Increase Defense When Using Shield Weapons 50%
♛Tyr Thunder Hawk
Magic Gladiator
Increase Skill Damage +255
Increase Damage +255
Increase Critical Damage +255
Increase Excellent Damage +255
Increase Excellent Damage Rate +20%
Increase Critical Damage Rate +20%
Double Damage Rate +20%
Ignore Enemy's Defense +7%
Increase used Sword Damage +50%
Increase Defense when using Shield weapons +30%
♛Elune Demonic
Excellent Damage Rate +8%
Excellent Damage Rate +9%
Excellent Damage Rate +10%
Double Damage Rate +12%
Opciones por Set Completo
Increase Defense +40
Increase Skill Damage +80
Increase Max. Mana +200
Increase Wizardry Damage +13%
♛Surt Glorious
Dark Lord
Increase Skill Damage +255
Increase Damage +255
Increase Critical Damage +255
Increase Excellent Damage +255
Increase Excellent Damage Rate +20%
Increase Critical Damage Rate +20%
Double Damage Rate +20%
Ignore Enemy's Defense +7%
Increase Skill Damage +255
Increase Defense when using Shield weapons +50%
♛Magni Piercing Groove
Increase Skill Damage +255
Increase Damage +255
Increase Critical Damage +255
Increase Excellent Damage +255
Increase Excellent Damage Rate +20%
Increase Critical Damage Rate +20%
Double Damage Rate +20%
Ignore Enemy's Defense +7%
Increase Min Damage +255
Increase Max Damage +255